Mini Stripe Cotton Lycra Knit - Black & White
Details:
Product Composition: 95% Cotton, 5% Spandex. Width: 175cm
Stripe: 5mm Runs across the width. Weight: 190 GSM. Stretch: 4-way, 80% stretch.
This cotton lycra knit is great for tops, casual dresses, baby wraps and other sewing projects. See image below for pattern size (ruler is 20cm wide).
BSB06038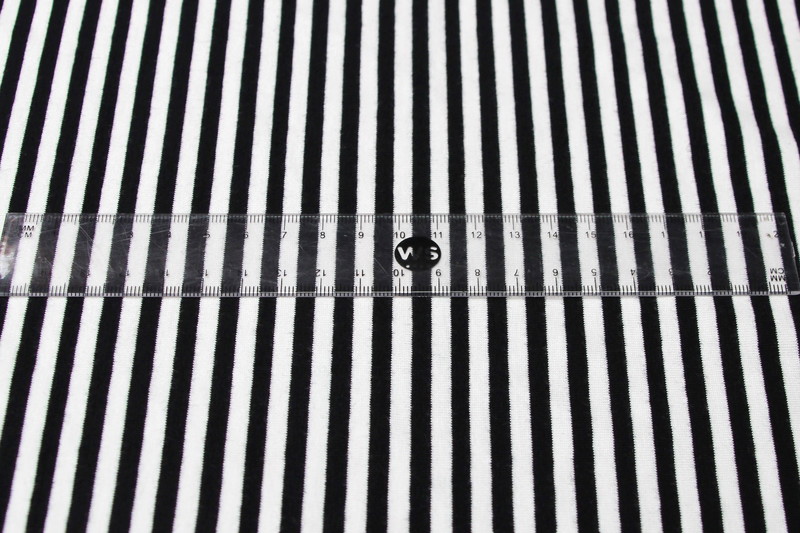 Look for similar items